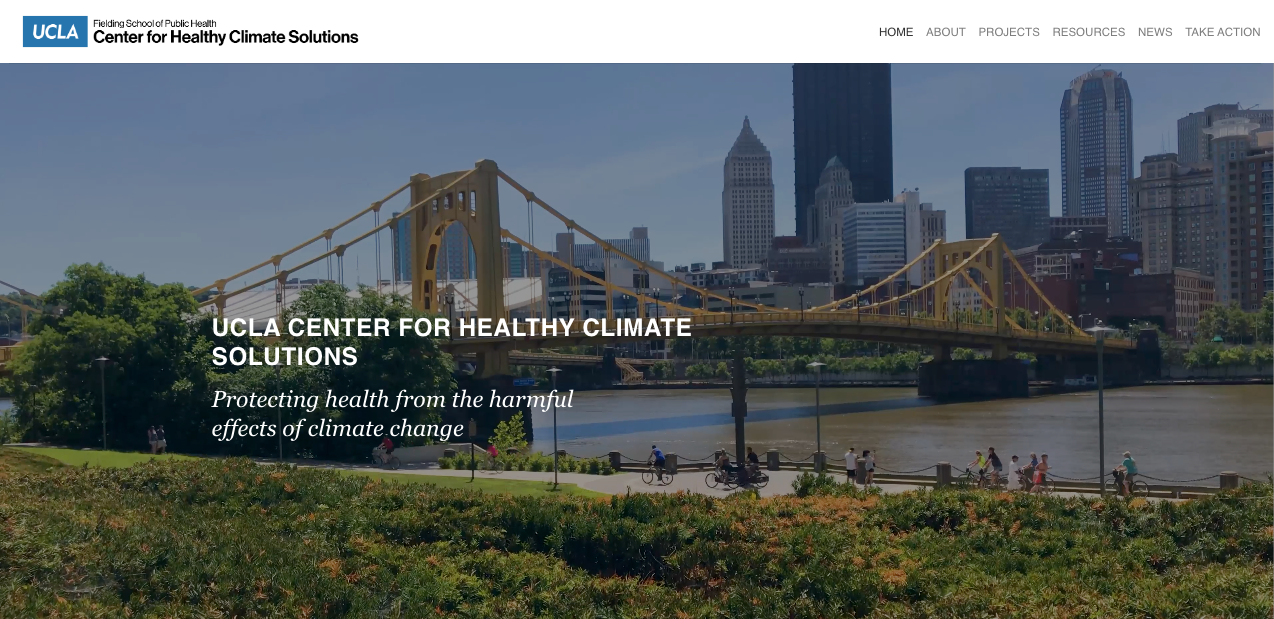 The UCLA Center for Healthy Climate Solutions (or C-Solutions) was started in 2020, but struggled to find the right message for their unique vision. With a focus on addressing the harmful effects of climate change on people's health, they needed to strike the right balance.
I was hired to figure all this out, while also developing the Center's website and key branding.  Through facilitated team conversations, I was able to help the team express the complexity of their work, while also finding simple and clear ways to communicate with their broad audience across government, academia, and foundations. 
I developed and designed the website and brand resources so the team can manage things on their own, without having to continually rely on outside help. Now, the website has a vibrant blog that tracks important news on the issue, while also staying up to date on new research projects and other resources. Similarly, Google Docs-powered templates help the team customize brand resources to better fundraise and build partnerships.