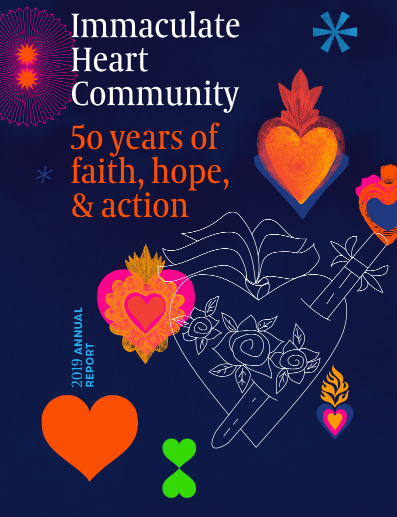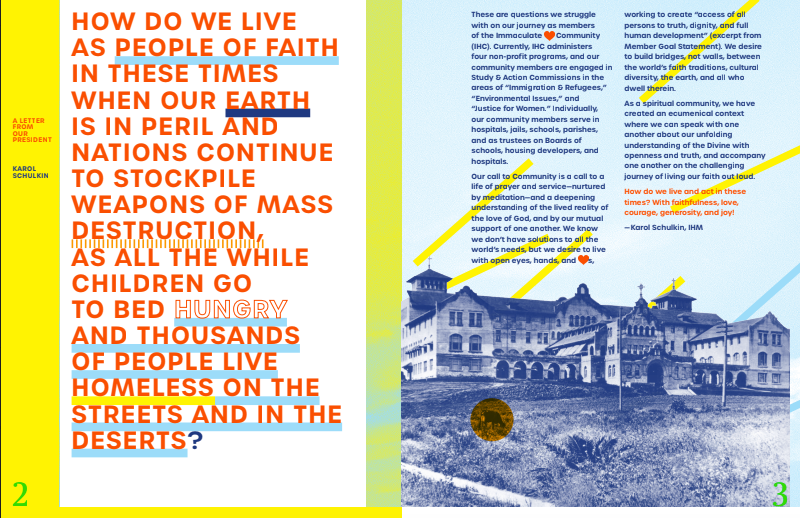 2019 Annual Report for Immaculate Heart Community
For the first time in decades, the parent organization for the Corita Art Center wanted to celebrate the incredible work they've been doing. However, this was the first time that the organization had told a collective story. I led the herculean effort to pull together all the different working programs, projects, and initiatives under IHC, and edit it into an authentic and beautiful reflection of this vibrant community. 
Working with Juliette at
Handbuilt Studio
 to design (and Leah and Jillian at Two Tigers to herd all the cats), we created the annual report in the spirit of the Irregular Bulletin.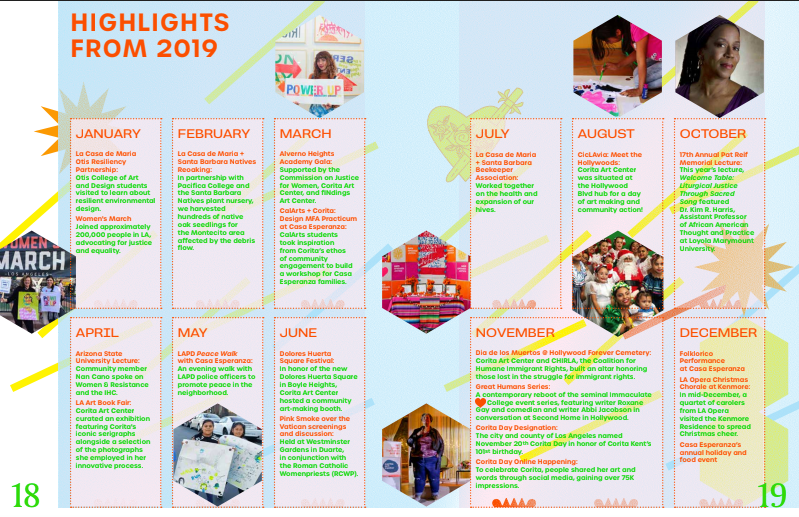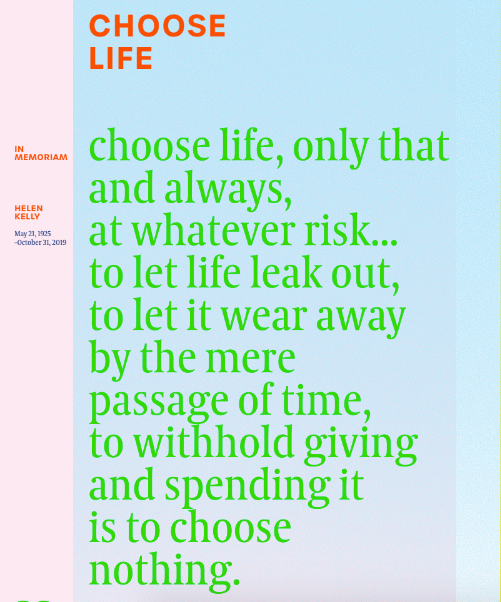 In addition to leading the annual report project, I have helped the Two Tigers team with strategy and production for a year-long campaign to celebrate what would have been Corita's 101st year. This came to life in a variety of ways, including: 
• The Great Humans Series: a special speaker series inspired by Corita's own Great Humans events (to be continued after COVID-19). The first installment featured a conversation between Roxane Gay and Abbi Jacobson, was hosted by  at Second Home Hollywood, and co-sponsored with KCRW.
• Corita Day in LA: LA County and City Councils have now designated Corita's birthday, November 20th, as Corita Day throughout Los Angeles. Fans of Corita celebtrated through social media.