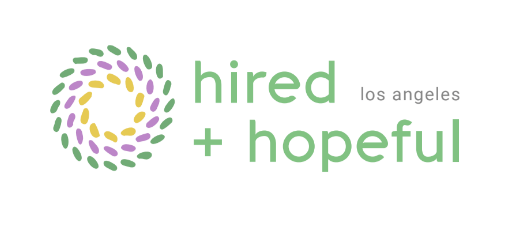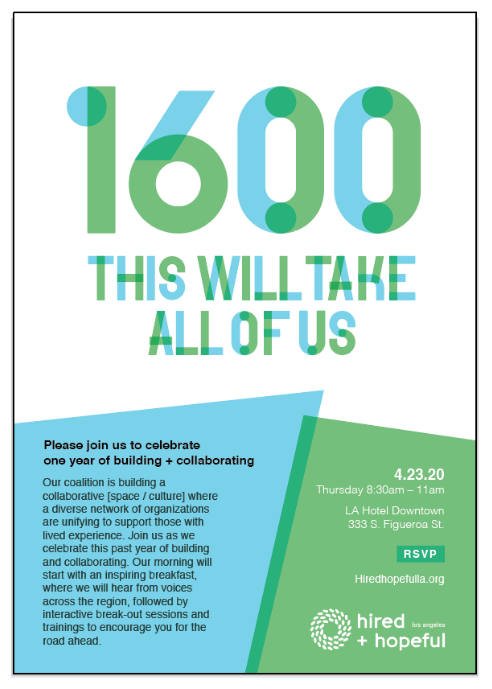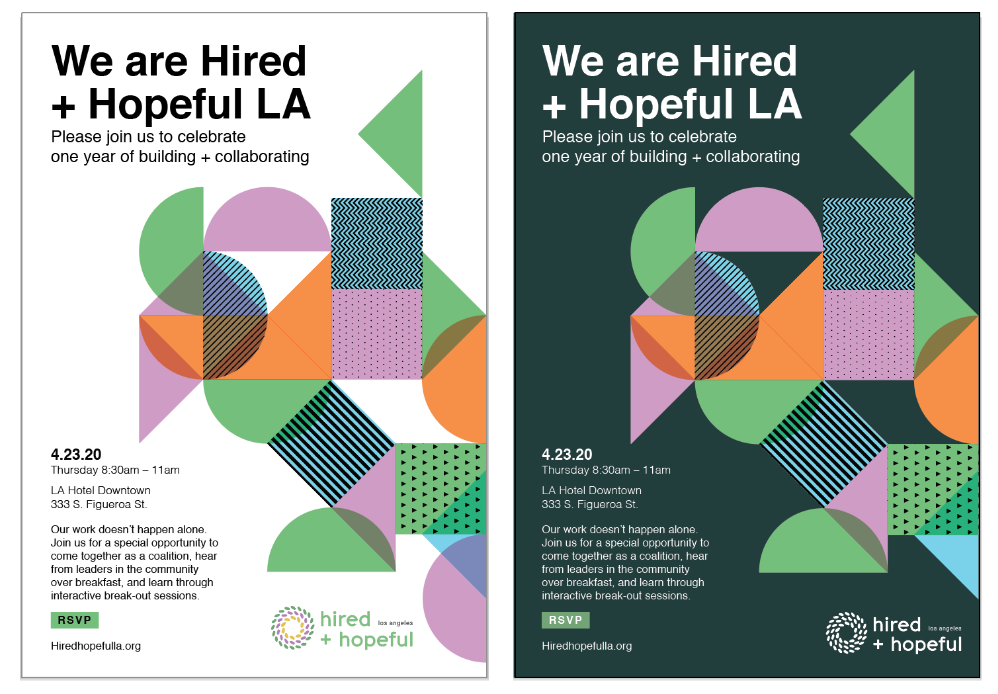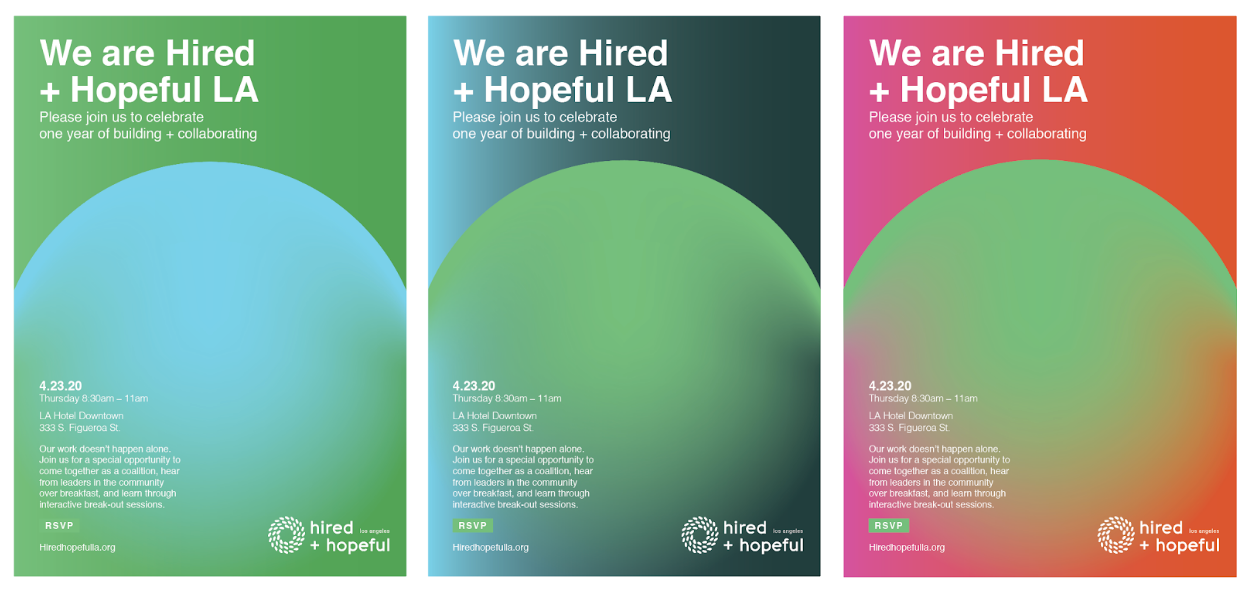 LA's homeless population continues to grow, despite strategies to build more affordable housing. Employment has been left out of the conversation, despite its ability to bring assistance—and hope—to people struggling under the weight of life in LA.
Hired + Hopeful LA launched in 2019 with the support of LA Mayor Eric Garcetti and a coalition of organizations to connect 16,000 people with lived homelessness experience to employment in LA County by 2022. 
I was hired to help the project lead, Rebekah Miller, in all communications and branding efforts, building off the initial launch of this campaign. From developing a clear and inspiring message for partners, to refining outreach materials, to planning a 1-year celebration event, to building out a
jobs resource
at the start of COVID-19, I developed the beginnings of a truly robust and impactful initiative.