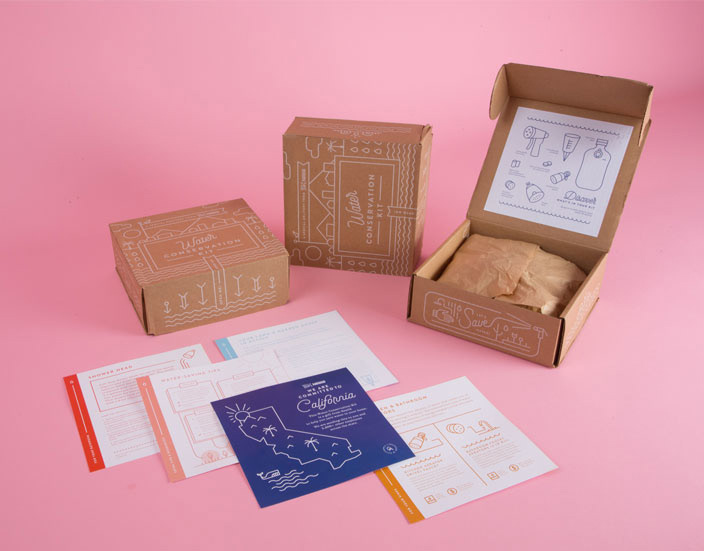 When the California drought was at a fever pitch in 2015, Nestlé Waters (and their regional California brand Arrowhead) wanted to jump in and show that they too are working hard to save where possible. 
Supporting the team at GOOD, I concepted and produced a series of ideas that could make real and immediate impact. Our focus was on the 5,600+ employees across the state—through them, we would start with a small intervention and hope to inspire even more thoughtfulness in their families. 
The main focus of this campaign was a box featuring seven home and garden products. Collectively, these items could save over 63 million gallons of water within a year. 
To make these otherwise-normal items feel special—like a gift—I brought on the team at Ludlow Kingsley to give it the heart and soul that it needed. The boxes were screenprinted with a cheery message, stuffed with the seven items, and accompanied with a series of postcards that highlighted other water-saving activities. Nestlé was so proud of these little boxes that they put them up for sale on Amazon and distributed beyond their team in California.