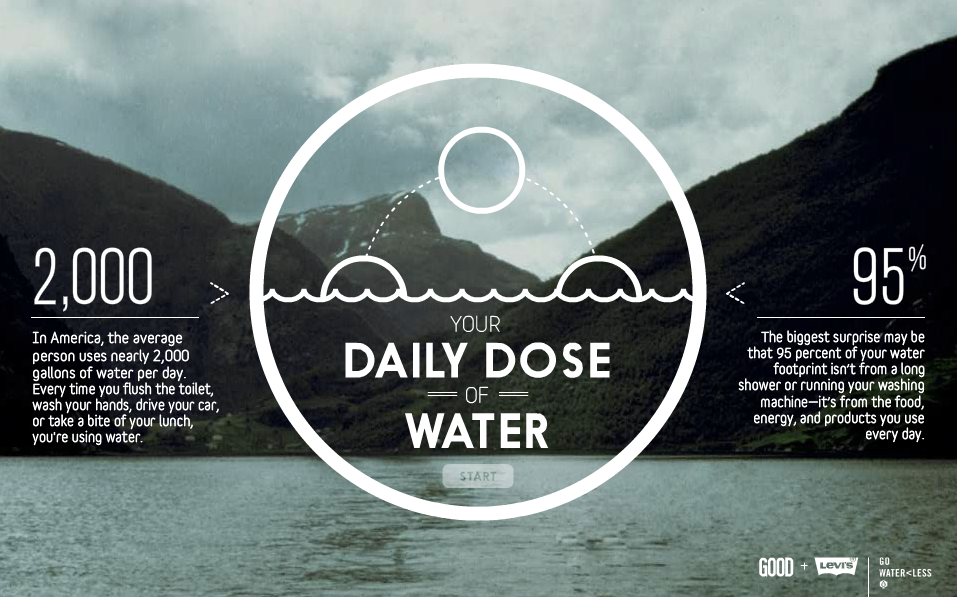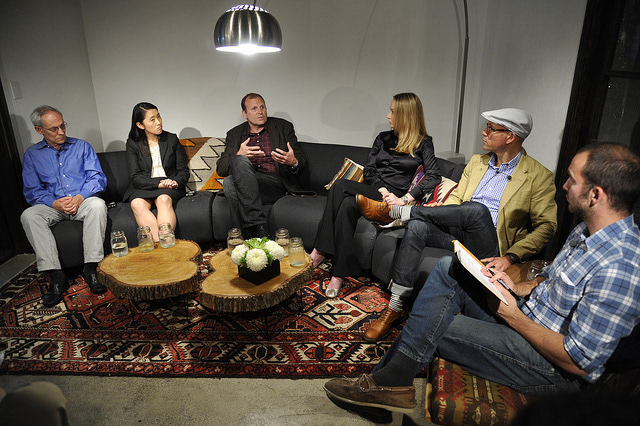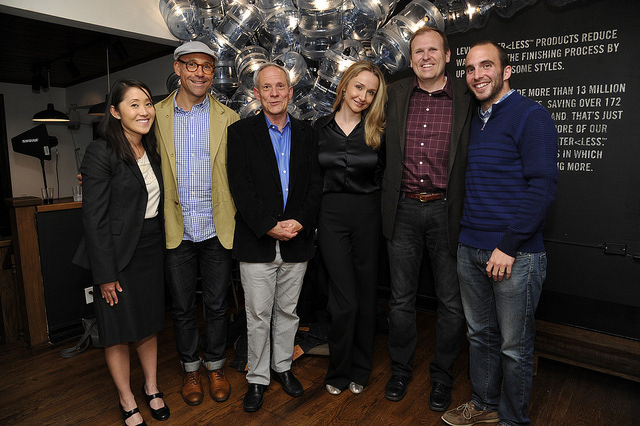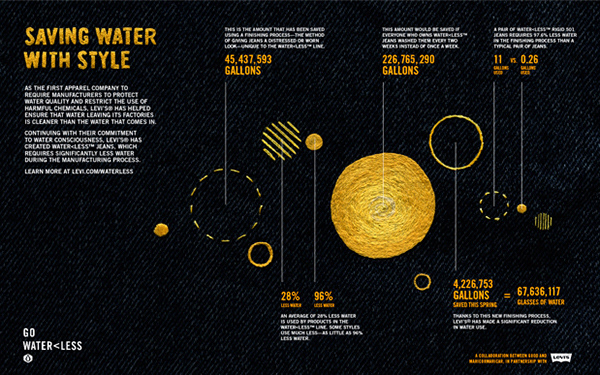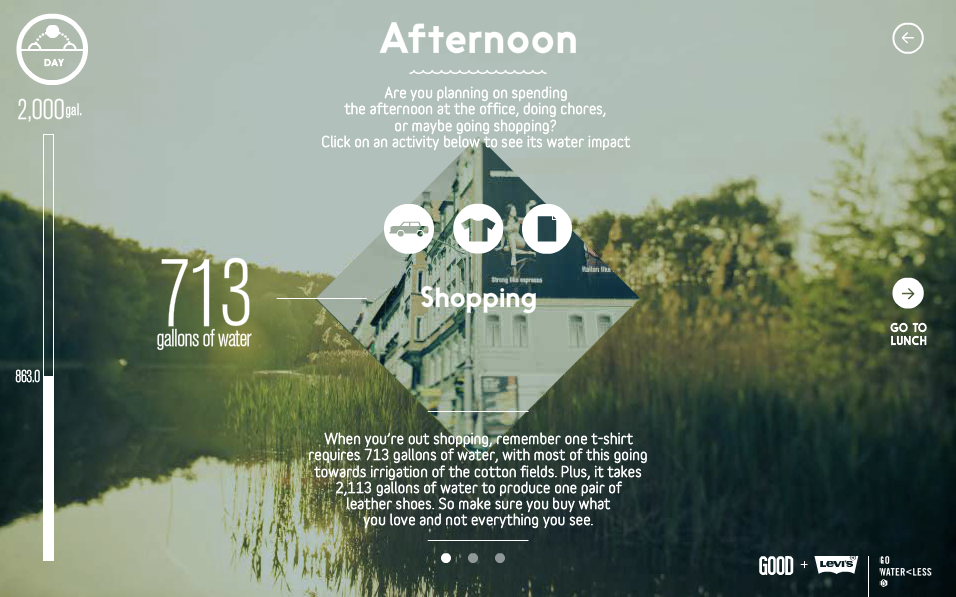 When Levi's launched their new line of jeans that uses up to 96% less water, they also hoped to creatively encourage people to take their own efforts in reducing water use. 
At GOOD, we produced a robust campaign both on and offline, including 
interactive infographics
 and a special event at the Levi's Haus of Strauss featuring Gary White (co-founder of Water.org), Erik Joule (SVP Merchandising at Levi's), Vincent Stanley (Patagonia's VP of Global Marketing), Los Angeles urban bike planner Jane Choi, and Alexandra Cousteau (environmentalist and granddaughter of Jacques Cousteau).
The partnership between GOOD and Levi's remains strong to this day, and working hand-in-hand on ideas, activations, and creative provided a long-lasting foundation.