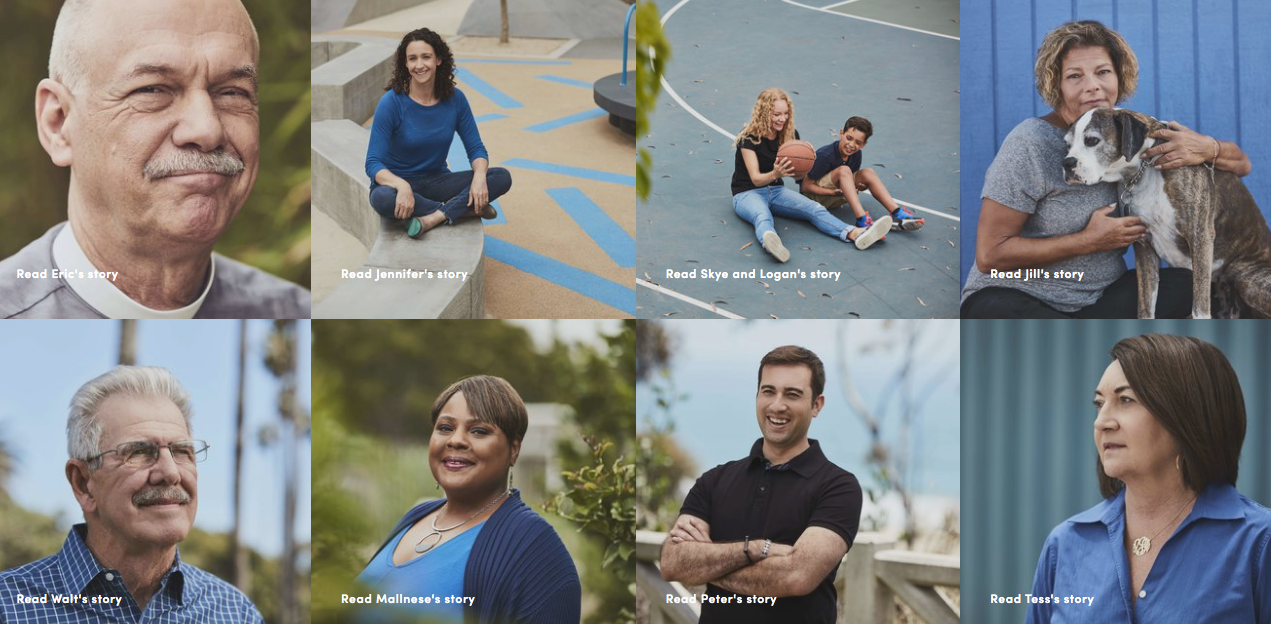 We Are Santa Monica is a multi-year initiative to engage residents and visitors with the City of Santa Monica's priorities in addressing homelessness, maintaining an inclusive & diverse community, and helping everyone learn and thrive. 
As lead strategist, I: 
• Developed core campaign messaging and community engagement strategy. 
• Established a powerful brand voice for the City that authentically reflects the spirit of the community, and is now used throughout all City communications. 
• Wrote all campaign materials, distilling complex City policies and robust programs into actionable toolkits and resources. Homelessness and affordability toolkits were distributed to all residents and community partners, and translated into Spanish.
Check out the affordability toolkit insert
(starting on page 6) in Seascape, a newspaper delivered to all Santa Monica residents and businesses. 
• Oversaw campaign message development that highlighted community members; this included identifying individuals, leading video interviews, and prioritizing key pull quotes for OOH and creative. 
• Produced other key messaging for OOH and campaign creative. 
• Led the development of campaign website (hosted on SquareSpace), including UX design, management of web developer, and all copy.