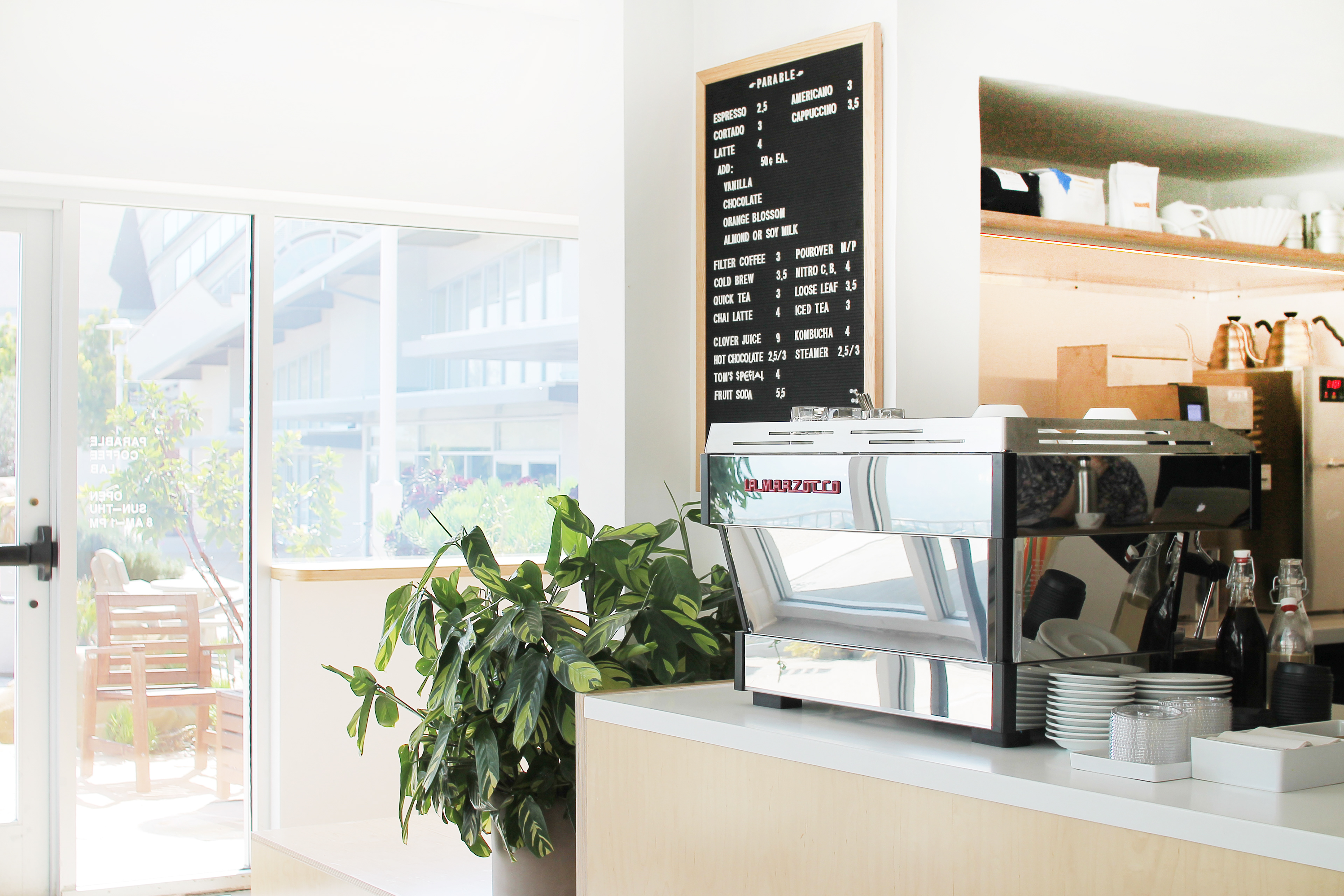 "A community is the mental and spiritual condition of knowing that the place is shared, and that the people who share the place define and limit the possibilities of each other's lives. It is the knowledge that people have of each other, their concern for each other, their trust in each other, the freedom with which they come and go among themselves." — Wendell Barry
Parable Coffee Lab is a reimagined coffee shop and hospitality program that I launched on the campus of Bel Air Church in 2016.
I was asked to rethink how a small space on a large campus might connect people within the church and the local community more closely together. Working side-by-side with my husband Isaac, we redesigned the space to hold more people, create more dynamic conversation, be flexible for any type of event, and signal that this space is open to everyone. Our efforts weren't solely in its design: we had to rethink the entire operation and how we care for the people who walked in, considering its unique locale (at the top of Mulholland Drive) and value as a church program (versus an independent small business). For a little over a year, we ran this coffee shop, exploring the beautiful day-to-day work of thoughtfully caring for people through food, drink, and friendship.